Uncategorized October 28th, 2019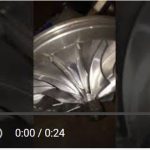 Here are links to short videos of some older units we have recently repaired, by no means an exhaustive list, will continue to add more recent videos shortly.
We can get or make billet impellers for ANY centrifugal supercharger you may need repaired. Old or New !
Paxton NOVI 2500 billet – https://youtu.be/5Qi88Z7gGxU
Paxton NOVI 1000 – https://youtu.be/F13GETcMwTg
Rotrex C30-94 – https://youtu.be/bOVNK3myN7Q
P600B w/D1SC – https://youtu.be/53Pirium654
Procharger F1D – https://youtu.be/rOuEtyayQao
Vortech V4 Z trim – https://youtu.be/nI9wFD4udiA
P1SC1 mid billet – https://youtu.be/68fHh_mGbd4
Vortech V1 T trim – https://youtu.be/r_RpXJWqeow
Vortech V7 JT trim – https://youtu.be/Ccm56u80eBk